About Us
An explosion of color, wit and whimsy.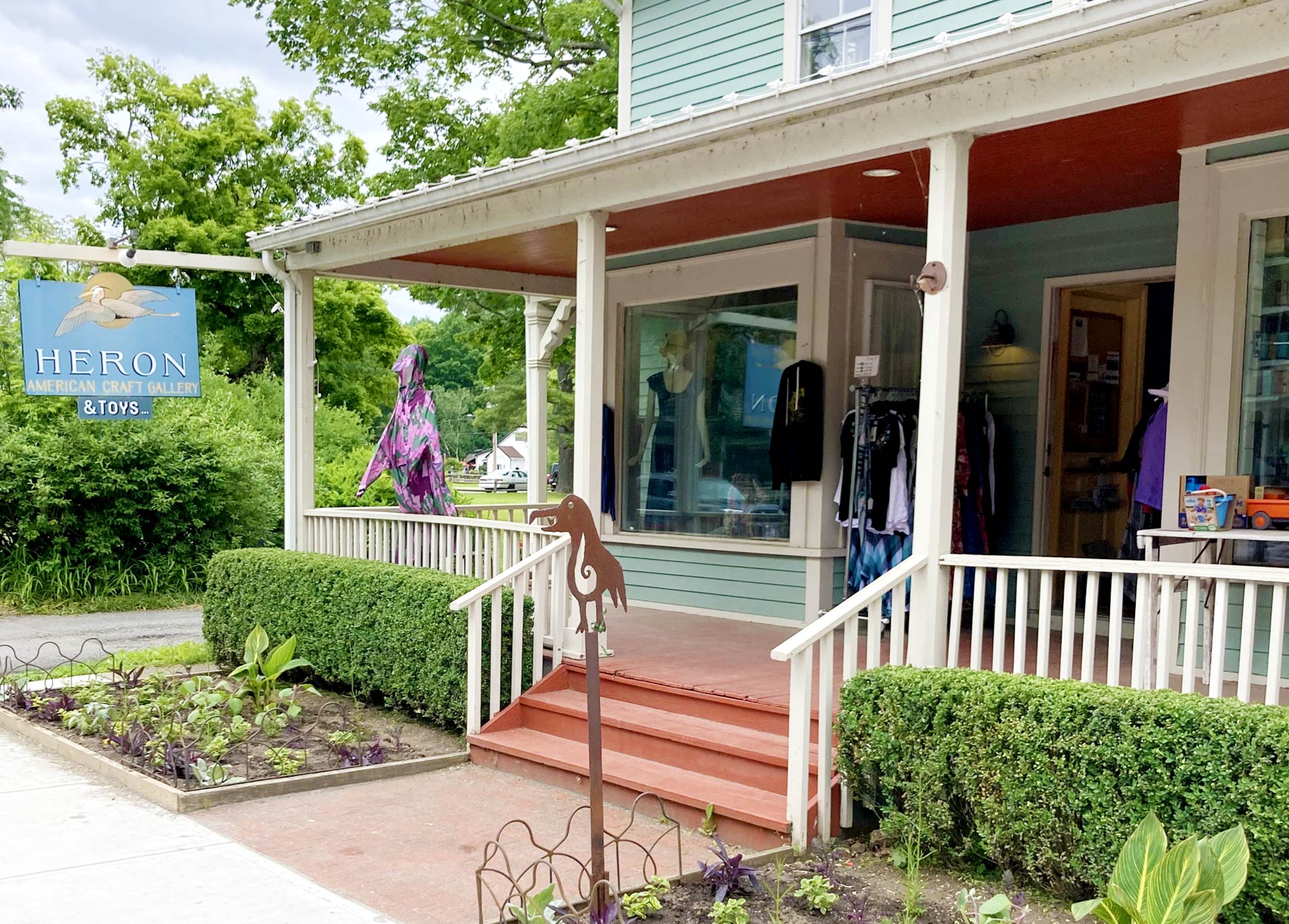 For the past 37 years, the Heron Shop has become a destination for people all over the Northeast. What they find is a dynamic, ever-changing celebration of the artistry of this country's craftspeople. We represent over 100 American craftsmen in wide range of work from ceramics and blown glass, to jewelers and fiber artists.
Join us here in the foothills of the Berkshires to honor the spirit of the hand made. We will greet you as a new friend and show you the best in contemporary crafts, and other odd delights, with great music, and just plain fun.