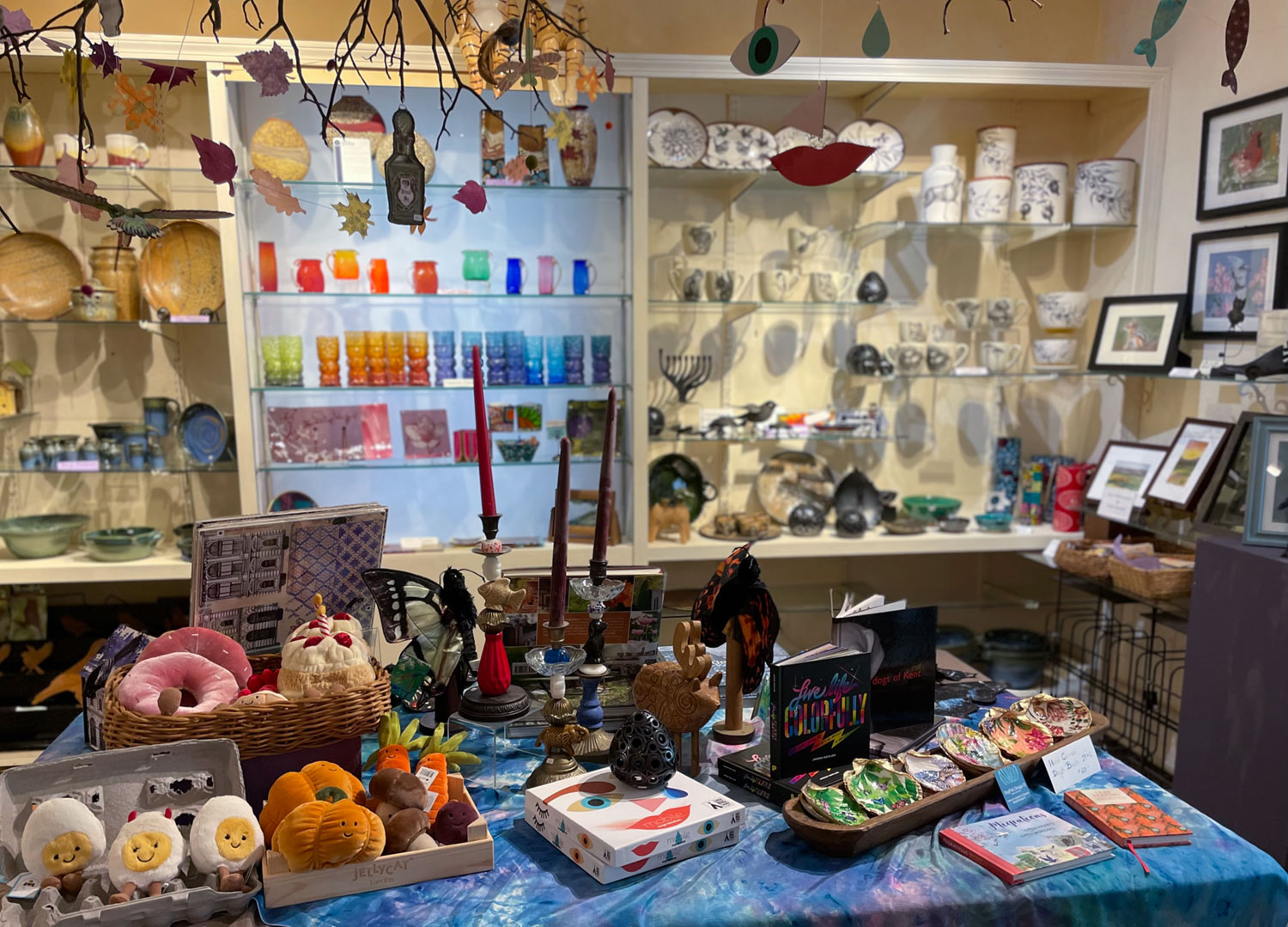 As Route 7 meanders through the northwestern hills of Connecticut, it follows the path the Native Americans used to walk along the beautiful Housatonic River. That path became a towpath for early settlers, farmers, travelers and their cows and horses. Later, during the Industrial Age, iron ore mining and smelting in towering furnaces built from native stone drew locals and strangers alike along Route 7 and the river to work. Today's visitors might find it hard to believe, but toward the end of the Civil War almost every tree and stick had been cut down and collected to fuel the furnaces that armed the Union army.
Yankee Magazine ...
named Kent THE BEST town in New England (and thus the world) for experiencing fall foliage. "The heart of the New England leaf-peeping experience lies in the details," Michael Blanding of Yankee Magazine writes: "the farmstands and covered bridges, the waterfalls and antiques stores that provide the eye candy, framed by the colors of our most glorious season. All of these things Kent has in abundance."
The Heron Shop ...
Yankee Magazine highlighted us in its 75th Anniversary Issue, writing, "To bring home a little…artistic sensibility, visit Heron American Craft Gallery for artisanal wares from around New England and beyond."
Today, Route 7 and the Housatonic River take you to the Appalachian Trail, Lime Rock Raceway, Tanglewood, and the tourbale historic summer homes and gardens of the wealthy in Lenox and Lee, Massachusetts. Canoe, fly-fish, or kayak the Housatonic River or walk its banks and trails. Visit local farm stands and farmers' markets for their fabulous, fresh produce. Meander along Kent's Main Street, enjoying the used-book sale at the Library, shopping for gifts you won't see anywhere else, and strolling from bakery to chocolate shop to tea house.