Clothing
We've got the look you're after!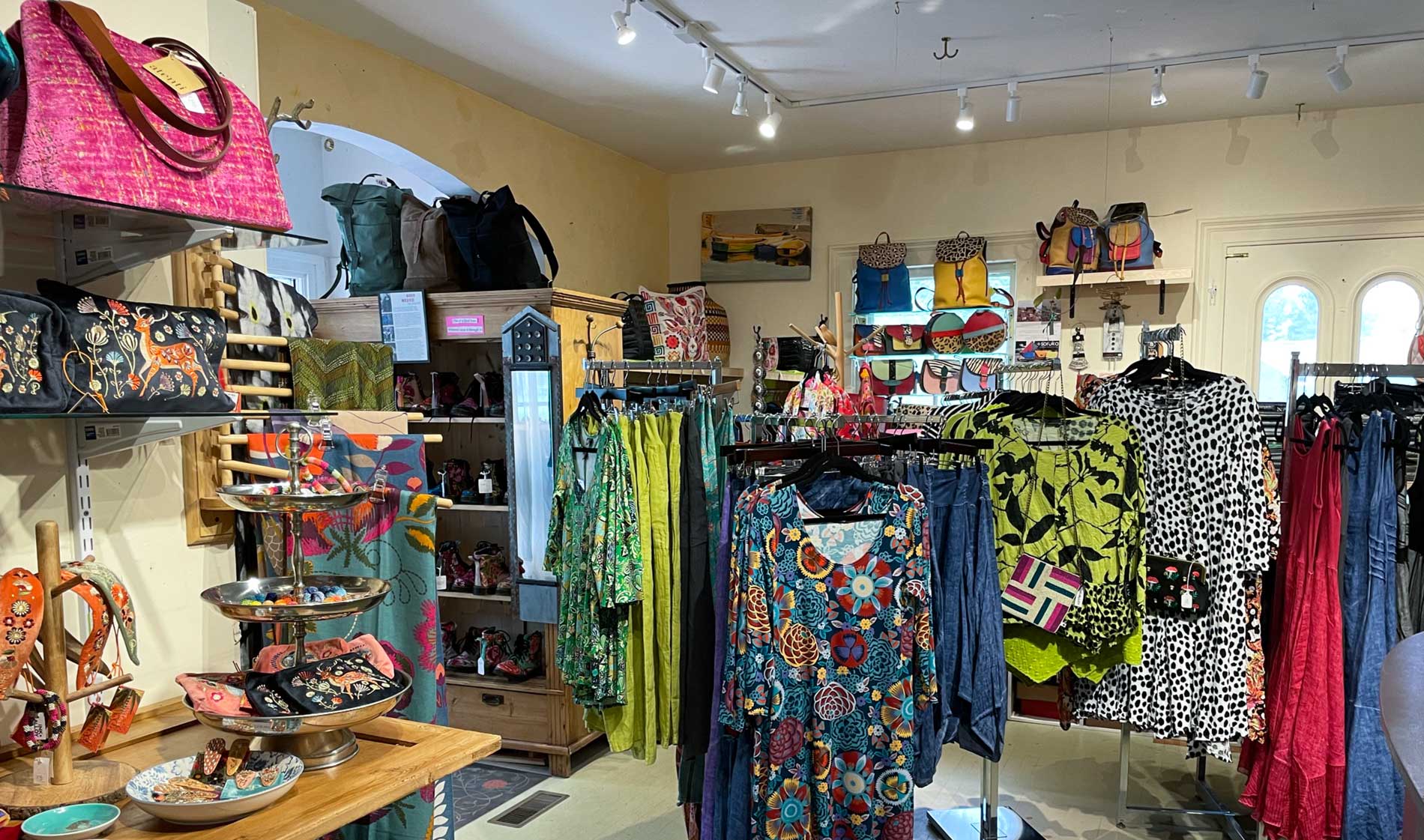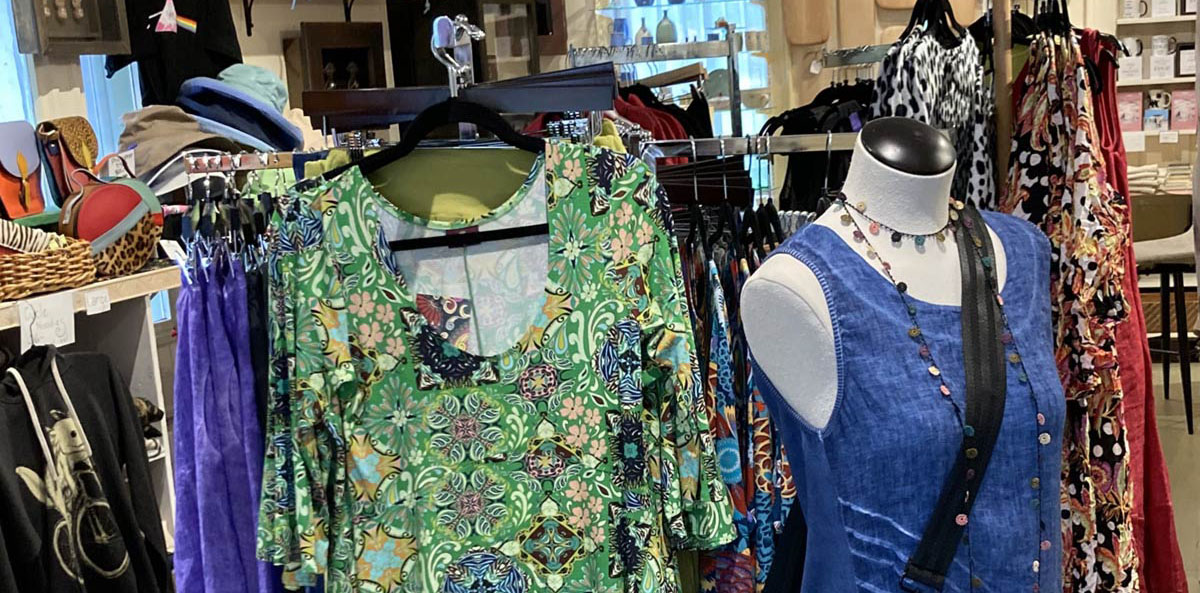 Whether you want an accent or an outfit, we have wonderful, stylish pieces that will sing to you, from Salaam, LIV, and Inizio. There are T-Shirts from Unemployed Philosophers Guild, Dark Cycle hoodies, BlueQ totes, and Peepers Readers and Clic Readers!
We have a great selection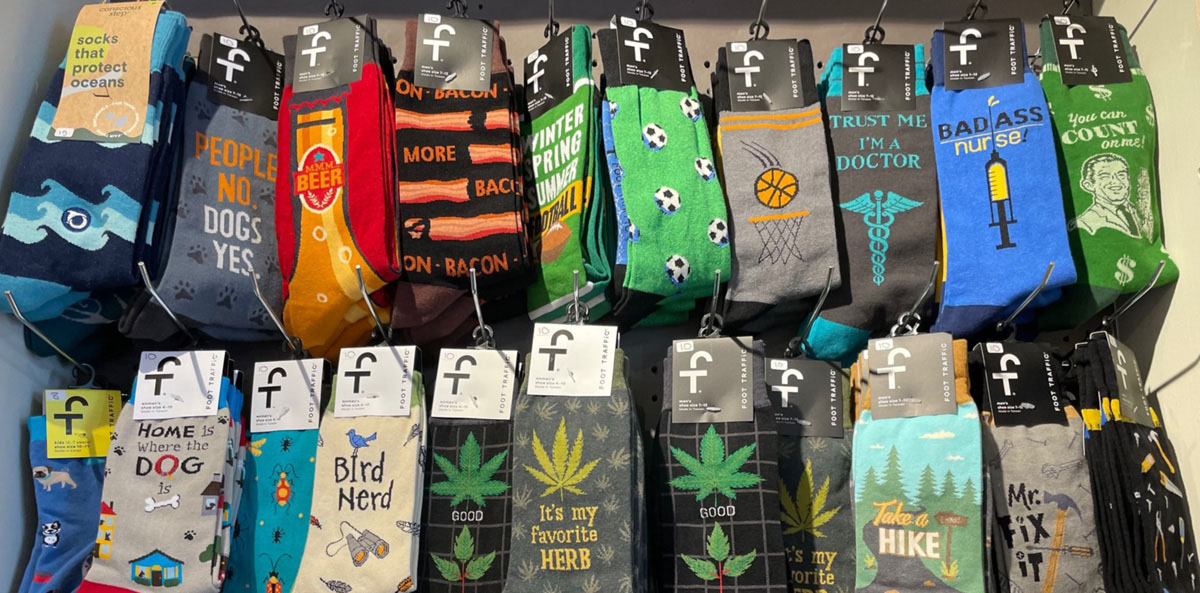 Bags, hats, dresses, skirts...and these Foot Traffic socks!
We have locally made pieces as well as clothes that just cry out to be worn, from casual to ultra dressy...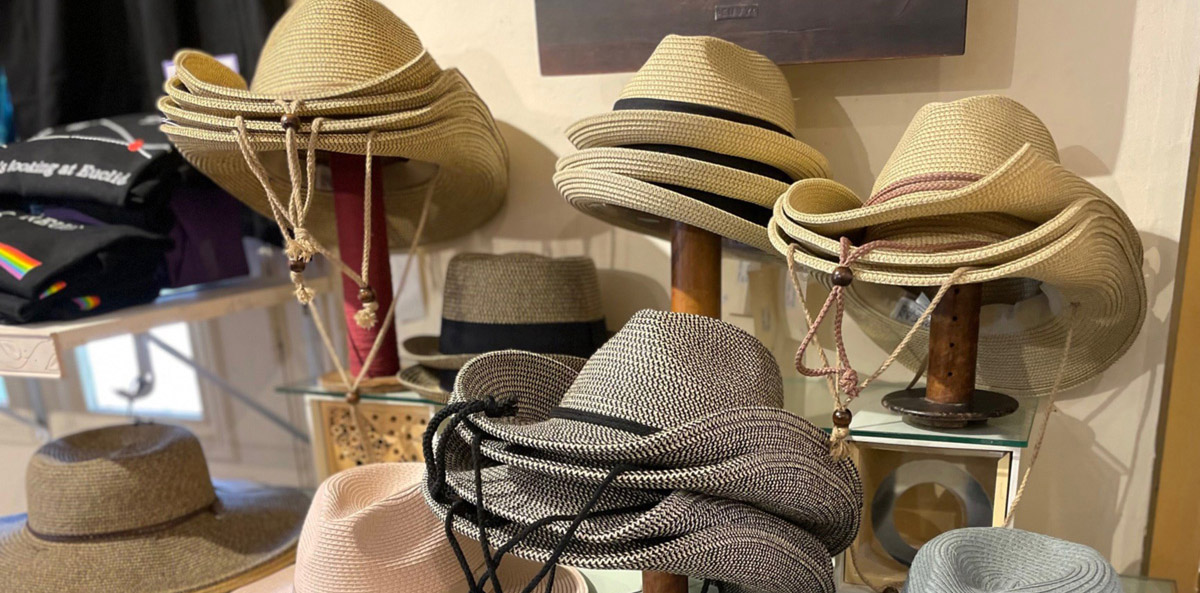 Admit it, you want a great hat!
Soruka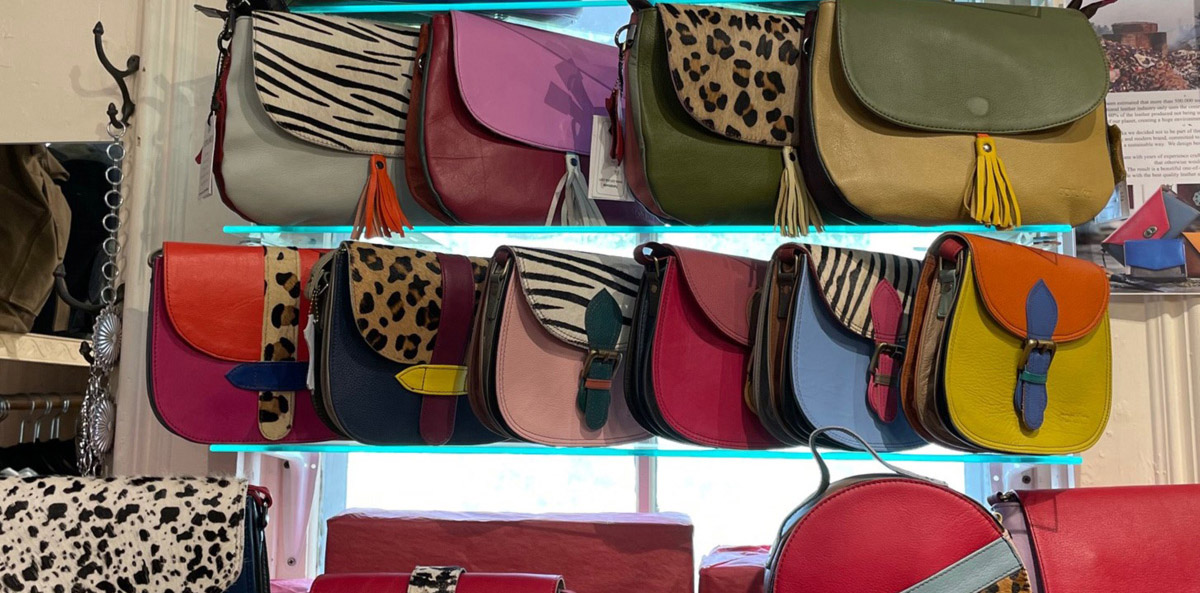 Soruka bags are perfect to set the mood, definitely making a joyful noise!
Something for every season ...
Every season deserves an outfit from our shop maybe from Salaam!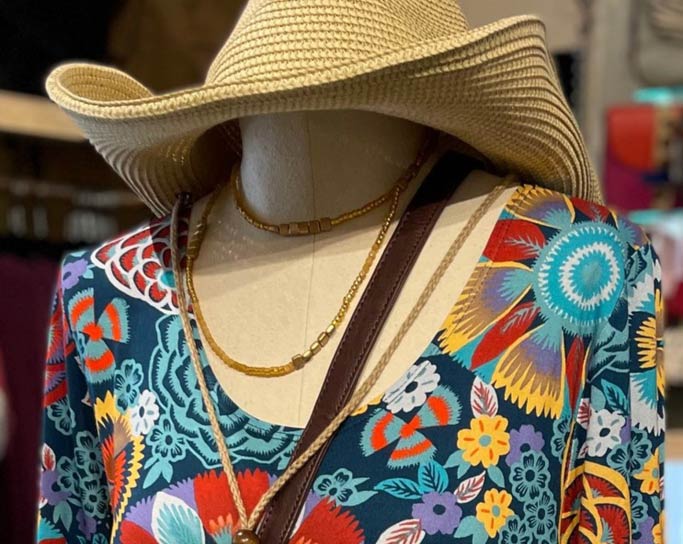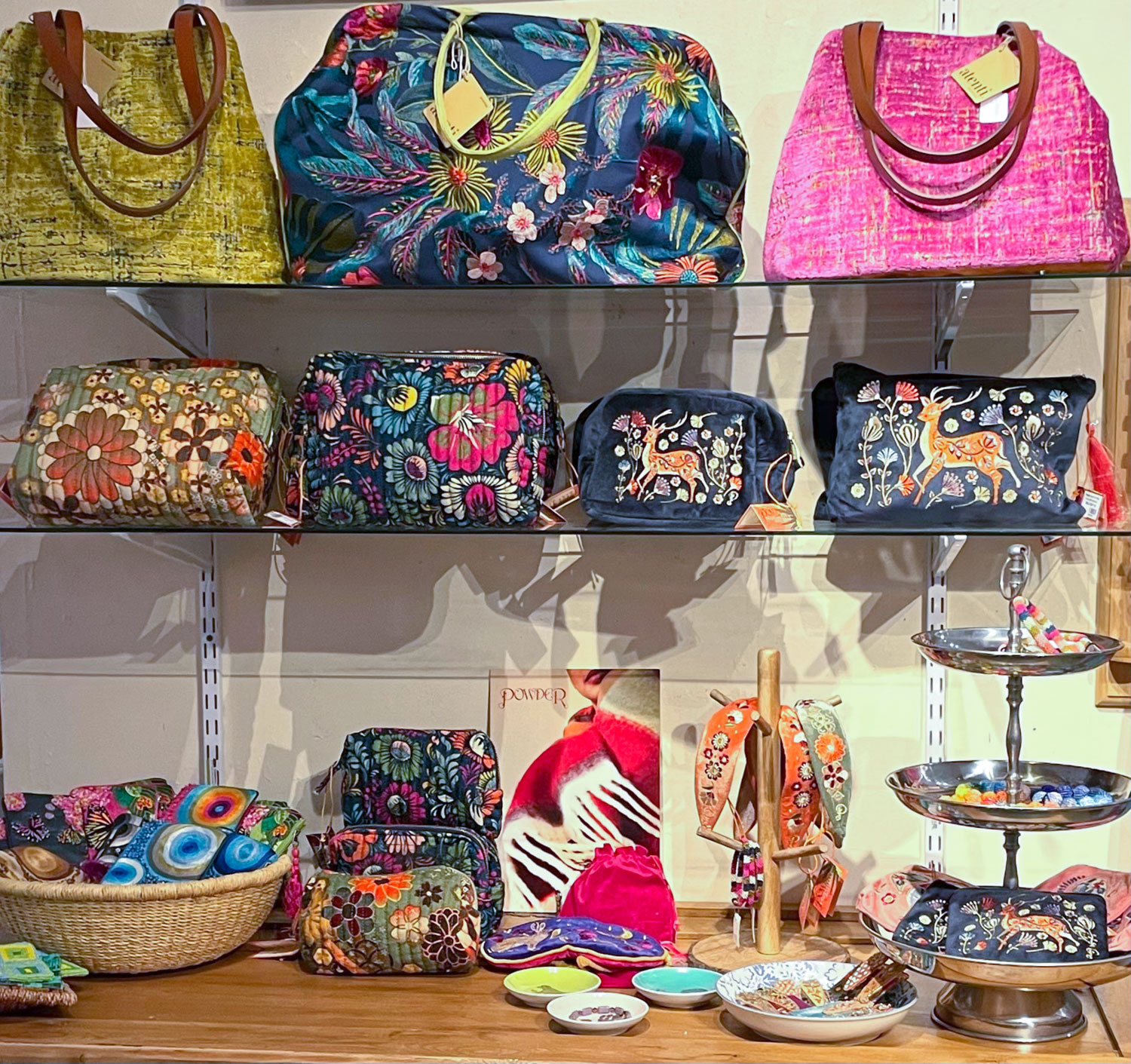 Spring swirls to Fall bundle ups, the look you want, whether Inizio Linens, a comfy sweater or a flirty skirt is on our shelves, waiting for you!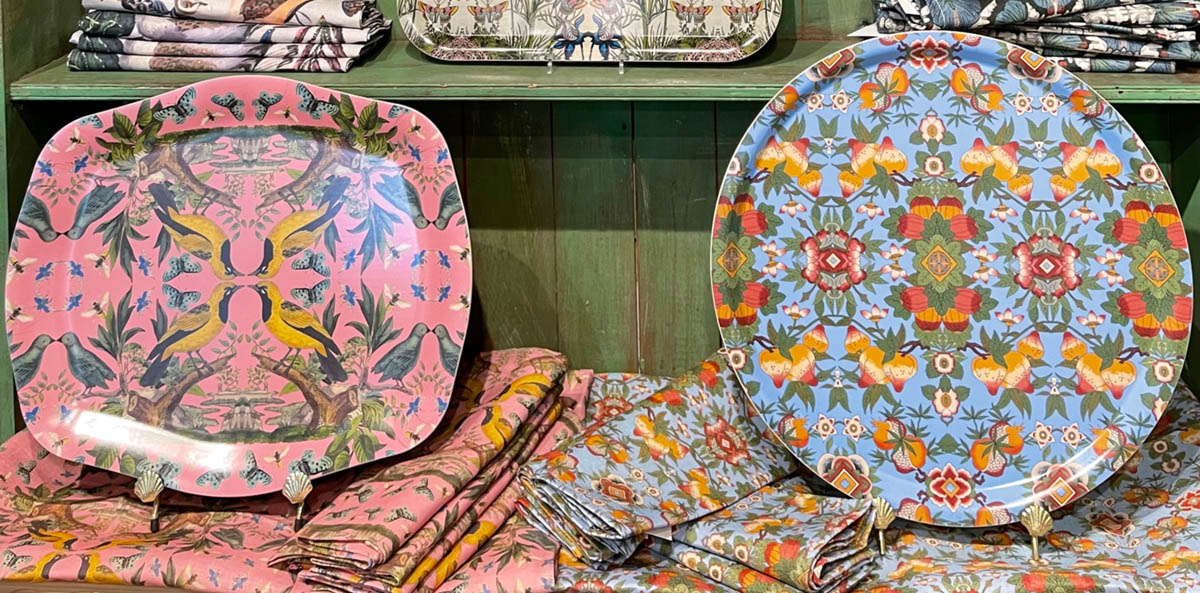 Not really clothing, but a lot of fun, nonetheless!